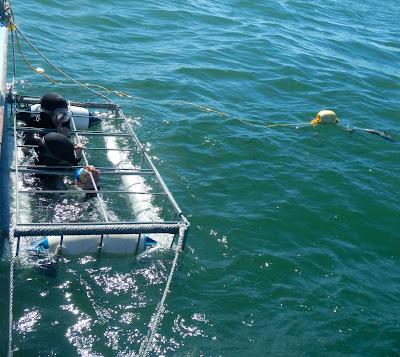 Here are two guests that are shark cage diving. We go to Seal Island, which is in False Bay, off Simons Town, Cape Town.
Guests have the option of either scuba diving or snorkelling in the cage with us, African Shark Eco-Charters.
Join us for a 'once in a lifetime' trip to see the Great White Sharks.